Dear Valued Customers,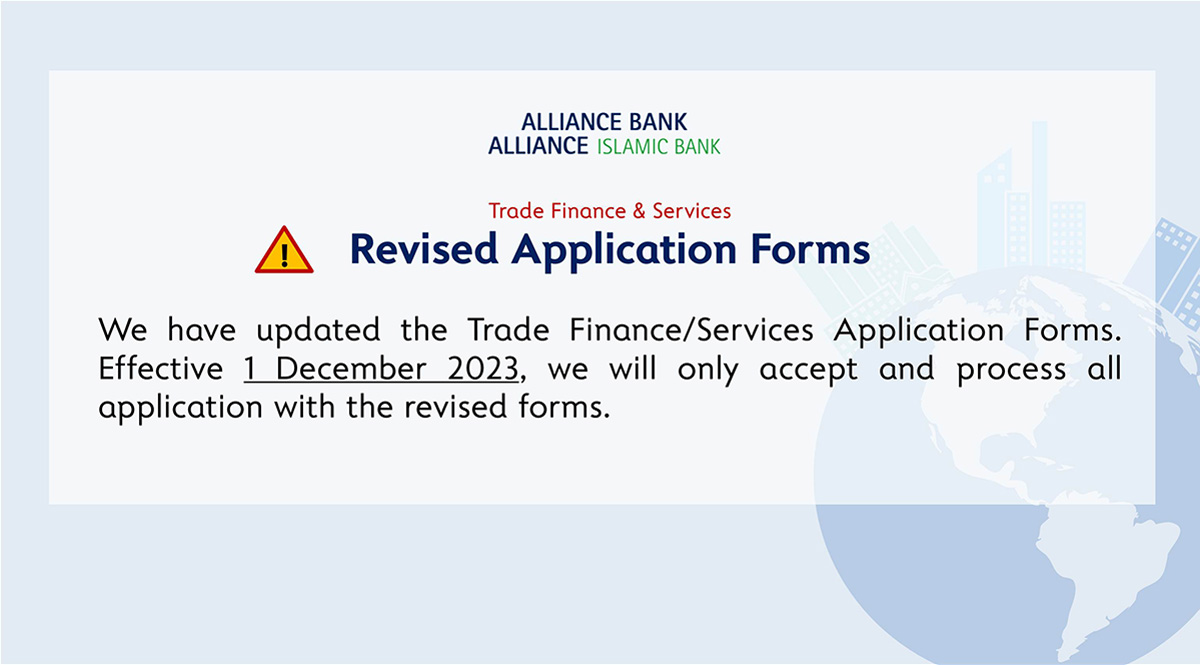 The revised application forms are now available on our Alliance Bank corporate website. Please click
here
to download the revised application forms.
Should you require further clarification or information, please do not hesitate to contact your dedicated Trade Sales Manager or our Customer Service at 1-300-80-3388.
Thank You.