Currently, the Alliance Islamic Bank Berhad Board of Directors is made up of four members led by chairman, Datuk Wan Azhar Bin Wan Ahmad.

Click on the Board Member's photo and name below to view their profile.
Datuk Wan Azhar Bin Wan Ahmad
64, Male, Malaysian
Date of Appointment:
18 November 2015
Chairman, Independent Non-Executive Director
Datuk Wan Azhar was the Chief Executive Officer of Credit Guarantee Corporation Malaysia Berhad (CGC) from 1997 until his retirement on 31 December 2014. He was recruited and appointed as a Manager in CGC by Bank Negara Malaysia in 1993. In 1995, he was promoted to Assistant General Manager, Chief Executive Officer in 1997, and appointed to the Board of Directors as Managing Director in 2000. One of the key highlights of his career was the transformation of CGC from a traditional credit guarantee provider into a market-driven and financially sustainable SME-support institution. He was also instrumental in the set-up of Credit Bureau Malaysia where he was the Chairman for six years from 2008 to 2014.

Datuk Wan Azhar serves on the Board of Alliance Bank Malaysia Berhad and Board of Trustee of NAMA Foundation. He is also Chairman of the Small Debt Resolution Committee (SDRC) at Bank Negara Malaysia.
Academic/Professional Qualifications:
Bachelor in Business Administration (Finance), University of Pacific, Stockton, CA, USA
Master in Business Administration (International Business), National University San Diego, CA, USA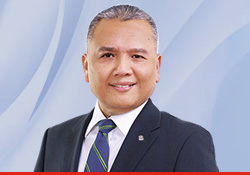 Tuan Haji Ibrahim Bin Hassan
66, Male, Malaysian
Date of Appointment:
1 September 2016

Independent Non-Executive Director of Alliance Islamic Bank

Tuan Haji Ibrahim has over 30 years of banking experience and was the Managing Director/Chief Executive Officer of RHB Islamic Bank Berhad from 2 September 2013 to 1 August 2016.

He began his illustrious career in the banking industry in the dealing rooms of three Maybank international offices in Hong Kong, New York and London where he worked for more than 10 years. Upon returning to Malaysia, he was instrumental in strengthening the treasury operations of Maybank Group. He was subsequently appointed as the CEO of Mayban Discount from 1996-1998 and later became the head of the market risk division where he developed the market risk management policies and model for the Maybank Group.

He was promoted as the head of international banking in 2001 to oversee the operations of Maybank international branches and subsidiaries in 14 countries. In 2007, Tuan Haji Ibrahim was reassigned to lead a team to de-merge the operations of Maybank Islamic window operations into a separate full-fledged Islamic banking subsidiary of Maybank Group. He was appointed as CEO of Maybank Islamic when it began operations in January 2008. He was the president director of Maybank Syariah Indonesia, previously known as Maybank Indocorp, which commenced operations in October 2010.

Tuan Haji Ibrahim also serves on Board of Bank Pertanian Malaysia Berhad.
Academic/Professional Qualifications:
Bachelor of Economics (Honours) degree from University of Malaya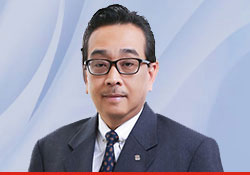 Dato' Ahmad Hisham Bin Kamaruddin
66, Male, Malaysian
Date of Appointment:
15 February 2019

Independent Non-Executive Director of Alliance Islamic Bank

Dato' Ahmad Hisham has a career spanning over 36 years in various areas of law including banking law, commercial agreements, corporate law and extensive experience in corporate banking and finance, loan and securities documentations as well as corporate matters. He focuses on complex joint-venture agreements between Malaysian entities and foreign investors and other areas of expertise include cross-border estate planning, intellectual property and aviation law. He was the founding and senior partner of Messrs Hisham & Associates.

Dato' Ahmad Hisham previously served as Tribunal President for the Consumer Court in Malaysia, Council member of the Malaysia Competition Commission and Council Member of the Malaysian Heritage Council.

He is a duly registered Trademark and Industrial Design Agent with the Ministry of Domestic Trade, Co-Operatives and Consumerism and is a Notary Public appointed by the Attorney General of Malaysia.
Academic/Professional Qualifications:
Bachelor of Laws (LL.B) degree from the University of Malaya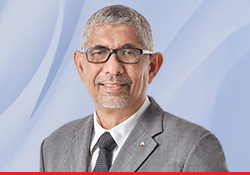 Tuan Haji Rustam Bin Mohd Idris
59, Male, Malaysian
Date of Appointment:
3 February 2020

Independent Non-Executive Director of Alliance Islamic Bank

Tuan Haji Rustam was the former Deputy Director of the Islamic Banking and Takaful Department, Bank Negara Malaysia (BNM). He joined BNM in 1986 after graduating from Universiti Kebangsaan Malaysia. Tuan Haji Rustam was part of the team responsible in the development of Islamic banking in BNM since the early 1990s until 2018.

Given his strong affiliation and experience in Islamic finance, Tuan Haji Rustam has been regularly invited to share his experience, in particular on Islamic banking, at several international conferences, both in and outside Malaysia
Academic/Professional Qualifications:
Bachelor of Business Administration degree from University Kebangsaan Malaysia
Certificate in Islamic Law from the International Islamic University