In recent years, the business landscape has been rapidly evolving in order to adapt to various circumstances including the global COVID-19 pandemic. Remarkably, despite the many challenges, Malaysia's total trade value recorded a new milestone in 2021, surpassing RM2 trillion and registering the fastest growth since 1994.

The strong performance is largely contributed by SMEs, the backbone of the national economy, making up 97.2% of overall business establishments and accounting for over 38% of Malaysia's Gross Domestic Product (GDP), as reported by the Department of Statistics Malaysia.

Moving forward, SMEs are well-positioned to achieve the target outlined in the Twelfth Malaysia Plan of increasing their GDP contribution to 45% and exports to 25% by 2025.

SMEs looking to capitalise on global trade opportunities which are opening up can utilise trade financing instruments and products. To this end, Alliance Bank launched BizSmart® eTrade, Malaysia's first mobile trade financing submission platform, to assist SMEs in managing their business operations effectively. This service enables the submission of Bankers' Acceptance (BA) or Trust Receipts (TR) digitally via the BizSmart® Mobile app or online without physically visiting any branches.

Submissions can be made anytime, anywhere and users can track their transaction status in real-time or be notified through email, SMS and push notifications via the BizSmart® Mobile app or web.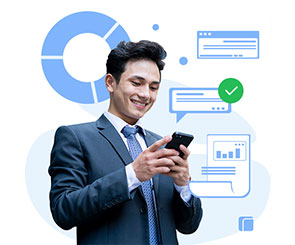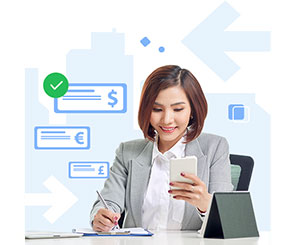 Taking into account the needs of SME owners, the BizSmart® eTrade platform has been enhanced to incorporate digital applications for Letter of Credit (LC), Bank Guarantee (BG), and supplier payments to over 85 countries in all major currencies for Bankers' Acceptance (BA), Trust Receipts (TR), and Promissory Note (PN).

The inclusion of LC and BG provided more options and flexibility to business owners as it allows them to choose the trade financing service that best fit their business operation needs.

Since its inception, BizSmart® eTrade has provided a fast, simple and reliable platform for SMEs to manage and scale up their operations more efficiently, especially in the manufacturing, wholesale and retail sectors. The digital platform's robust and reliable performance is well-recognised, having won several regional and local recognitions, including for Best App for Customer Experience at the Retail Banker International Asia Trailblazers Awards 2022. This is adapted from SME Magazine Asia's article.

Interested in signing up for the BizSmart® eTrade? Click here now. Not a BizSmart® eTrade customer yet? Tap to download the BizSmart® Mobile app today!